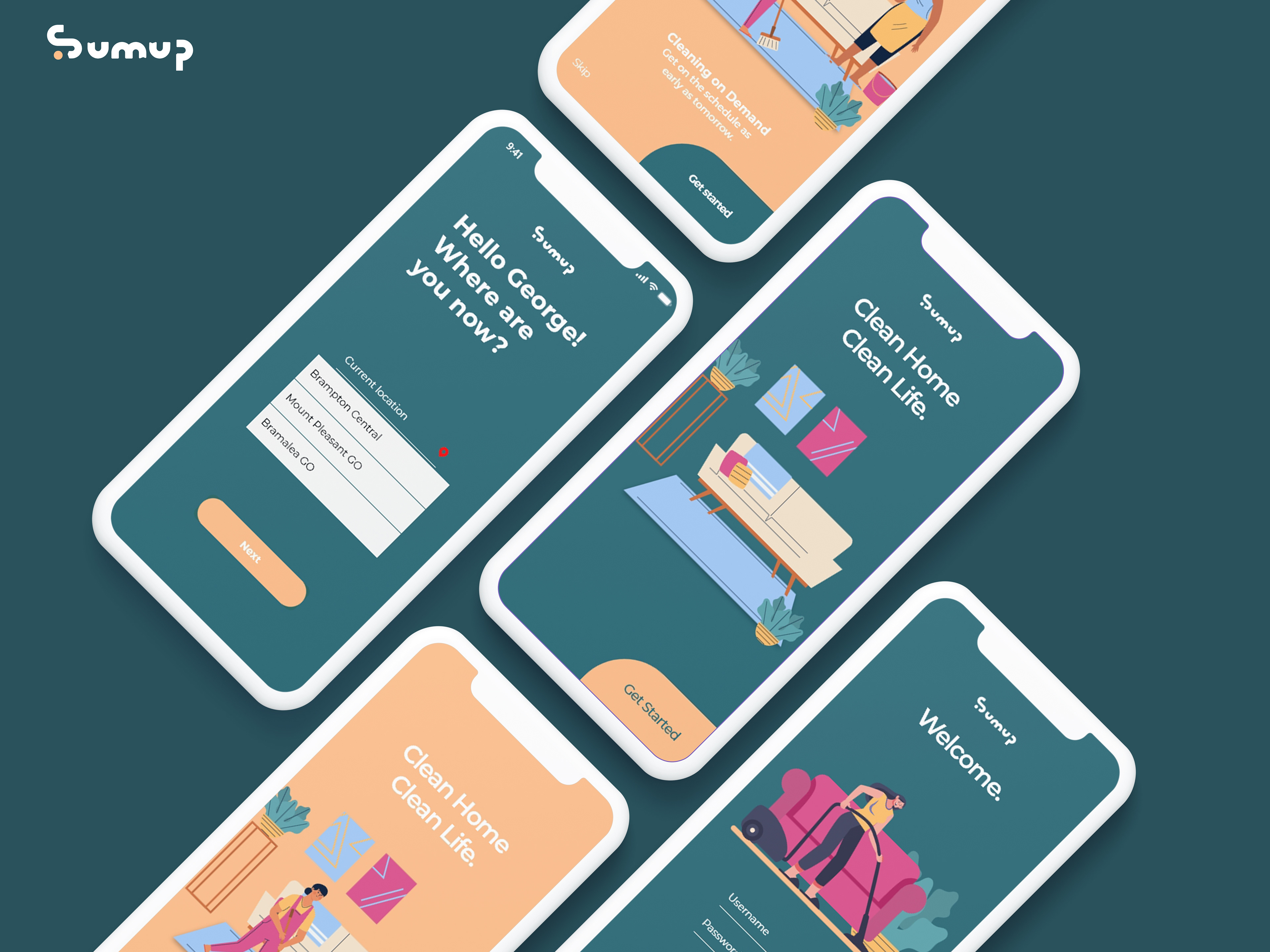 Sumup is an application for hiring and finding cleaning professionals
to work on. The goal is to design a simple and easy to understand
interactive platform without clutter so that the user can easily navigate.
Self Initiated UI/UX project
Software: Adobe XD,
Omnigraffle, Adobe photoshop and Adobe Illustrator, After effects. 
The scenarios created due to current Pandemic just increased the difficulty to manage home and work. A addition in terminology besides cleaning has surfaced up due to covid which is disinfecting. The challenge is to create one stop shop service provider for cleaning and disinfecting, where user is free to select cleaners and services based on their requirement.